What is Cosmetic Dentistry?
Cosmetic dentistry encompasses everything from teeth whitening to full mouth reconstruction — anything to improve the aesthetic of your smile. Doctors Chad and Danielle Stutsman are creative masters with the knowledge necessary to build your perfect smile.
Benefits of Cosmetic Dentistry
Smiling is a basic part of social interaction that we use every day. When you have a beautiful smile, people notice right away, and your confidence will soar.
A great smile can improve your work performance, social experiences, and general quality of life. It can also increase your health! There are fewer places for bacteria to hide in a perfectly straight smile, resulting in fewer instances of dental decay or gum disease.
Cosmetic Dental Services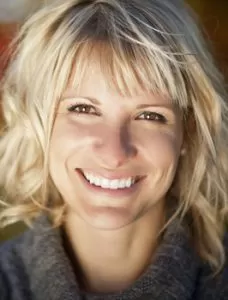 Our doctors incorporate the latest cosmetic services and technology into our practice. Some of the up-to-date services you can enjoy at Stutsman Dentistry include:
Dental crowns and bridges
Porcelain veneers
Tooth-colored fillings
Teeth whitening
Orthodontics
Full mouth reconstruction
What flaws are affecting your smile and your self-esteem? Come talk with one of our experienced doctors about how cosmetic dentistry can reverse your smile imperfections and permanently improve your appearance.
What to Expect During your Cosmetic Visit at Stutsman Dentistry
If you are interested in cosmetic dentistry, your first visit to our office will be a cosmetic consultation. One of our dentists will ask you about your smile goals and then carefully examine your teeth and gums. Using the latest techniques, Dr. Stutsman can then direct you to the cosmetic treatment that will be most effective for you.
You can expect customized cosmetic care at Stutsman Dentistry, and more importantly, you can expect to feel like family. Our doctors will do everything they can to bring out the best in your unique smile! Give us a call today to schedule your consultation.