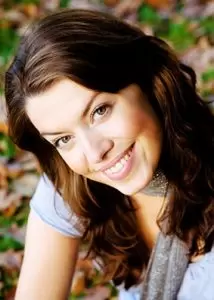 What do you do if you are suffering from many missing teeth, severe decay, or extensive wear? If physical trauma, tooth grinding, or deep decay has left you with an unsatisfactory smile, we have the solution at Stutsman Dentistry.
Our doctors are highly skilled in full mouth reconstruction. They have given many patients healthy, natural, pleasing results without the need for a prosthetic specialist. They welcome challenges of this type and will work with the patient to develop a treatment plan that will restore the dentition to optimal health and appearance.
What is Full Mouth Reconstruction?
When you have complex smile problems, you may need several personalized procedures to restore your smile to perfection.
Our doctors will work side-by-side with you to create a completely customized full mouth treatment plan. Our experienced dentists will develop a treatment plan that will require the least amount of time and the fewest invasive procedures possible to give you incredible results.
If all or most of your teeth have been damaged, you may be struggling with pain, discomfort, dietary restrictions, and a lack of self-confidence. A full mouth reconstruction can change the way you live the rest of your life and give you a reason to smile proudly.
Let's Get Started
The first step in your full mouth reconstruction is a consultation with Drs. Chad or Danielle Stutsman. Our highly-qualified dentists will use their eye for detail, creativity, and knowledge of dentistry to create a comprehensive smile makeover plan that is perfect for you.
With our advanced technology and innovative techniques, we can create a brand new smile in a way that is comfortable and affordable.
For patients with considerable oral health and aesthetic needs, come see one of our doctors about full smile reconstruction. When a single procedure isn't enough, multiple carefully chosen procedures might be the best way to restore your teeth and gums to proper health and function.
Give us a call today at Stutsman Dentistry to schedule your consultation
.