What is General Dentistry?
General dentistry is primary dental care that focuses on the basic health, function, and appearance of your smile. Your general dentist is responsible for diagnosing and treating any commonly seen dental problems you may experience.
At Stutsman Dentistry, we understand that you deserve trusting relationships and first class dental services. Drs. Chad and Danielle Stutsman will take the time to get to know your history, needs, and goals. They will help you create effective treatment plans that will result in optimal oral health for you and your family members.
How Often Should I See my General Dentist?
Regular visits to Stutsman Dentistry will allow you to maintain good oral hygiene and health. During these visits, we will prevent and treat serious dental problems.
Many patients who are suffering from gum disease, tooth decay, or oral cancer have no idea they need health care. By visiting your general dentist frequently, you can identify these problems early and increase your odds of successful treatment.
We recommend that healthy patients visit twice yearly for dental examinations and cleanings. If we detect an issue, we will create a treatment plan customized for you and then schedule your follow-up appointment.
General Dental Services at Stutsman Dentistry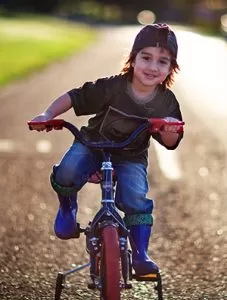 A few of the general dental services that Doctors Stutsman offer include:
X-Rays and Exams | Your knowledgeable practitioner will conduct a thorough search for signs of decay, disease, or infection.
Cleanings | The Stutsman Dental team will remove hardened bacteria to give you fresh breath and protection from dental decay.
Dental Fillings | If you have a chip or cavity in the tooth, our realistic tooth-colored dental fillings will revitalize your smile.
Sealants | Sealants protect the back teeth from gathering harmful bacteria. Sealants are especially helpful to young children who cannot yet properly brush and floss their molars.
Tooth Extractions | If a tooth is threatening the health of your entire smile, we can quickly and comfortably remove it.
Give us a call at Stutsman Dentistry to schedule your visit today
! We are looking forward to serving you and your family.